For the average hair type

(rating 6/10), I think it will be pretty ordinary, and only suitable for short to medium hairstyles. 

If you're on a budget

(good value rating 5.7/10) and just need a product to cover the essentials then this clay probably won't reliably do it all for you.  It's probably a bit better than what you can buy in the supermarkets, but won't give you the best bang for your buck.

If price isn't an obstacle

and you're opinion of value is just the products quality (you're expected value is 5.3/10), then this probably won't make the cut. It doesn't offer any hair health benefits or outstanding results. 
OVERVIEW 
Where do I start. Black Label Grooming have some nice branding and marketing, and for me their Craft Clay talks the talk, but doesn't really walk the walk. It serves a purpose, but is overstated. From my experience, their Craft Clay is a matte finish, medium holding, slightly heavy clay. It works better with a good prestyler, and their black mist does cocktail well with it. It has a slightly loose reworkable finish which is better for messy styles. It maintains the shape reasonably well, but struggles to hold volume throughout the day, especially after reworking. 
PRICE AND AFFORDABILITY 6.5/10
$$ Mid Range Price 
At £13 ($16 USD) the price isn't too bad, and if you're lucky you might even find coupon codes or a combo deal you like. But for 60 grams the value isn't really there, many premium products might cost almost double, but often include double the weight. 
WHAT IS IT
Black Label's Craft Clay is a matte finish, medium holding styling clay. Though the matte finish can be a tad oily and gritty looking.   
WHO IS IT FOR 
The Craft Clay has a bit of weight to it, which makes it more suited to thicker hair types and short to medium length messy or low volume style. It genuinely feels like clay on the scoop, but applies reasonably gently and works best when applied to dry hair. 
HOW AND WHEN TO USE IT
It is soft, but quite thick so it's best to apply bit by bit. To apply, rub it across both palms, distributing the product evenly throughout your blow dried or naturally dried hair. Start with the back of your head and work your way to the front. If desired, use a prestyle before blow drying to achieve more shape and volume.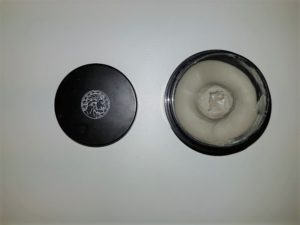 WHERE TO BUY IT
It is available from The Black Label Website in the US, UK, and EU for reasonable shipping. If you like anywhere else, shipping will likely be too expensive.
US, UK, EU: The Official Black Label Grooming Website  https://www.blacklabelgrooming.com/products/craftclay
HOLD 6.2/10
Craft Clay as a slightly weighted medium hold with little structure. Volumized styles will likely start to drop before the end of the day, but it does usually handle flatter styles better. It remains reworkable, but quickly loses hold and texture after doing so. 
APPLICATION 7/10
The touch and feel of the product kind of reminds me of modelling clay. It is quite thick, but still reasonably gently to apply, it just isn't easily spreadable, so you may need to apply in small amounts to evenly apply it across all your hair. 
I didn't really find this clay worked as a pre-styler. But as a post styler in dry hair, it is pretty easy to apply for simple or messy styles. I think you will struggle to achieve more complex, voluminous or slicked styles with this clay.
After applying in dry hair after blow drying: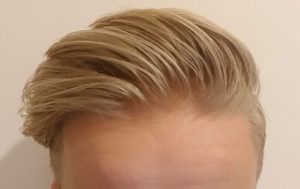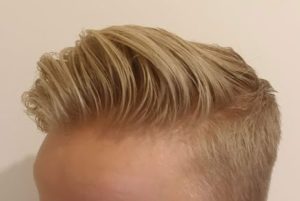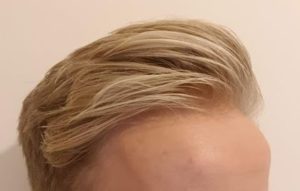 SCENT 6.8/10
I think it the scent could be a bit hit and miss. Black Label's Craft Clay has a fairly strong cologne-type smell. I don't really know how to describe it, because it smells artificial. It is pleasant enough, but to me it feels like it is being used to cover the smell of the chemicals…
DURABILITY 4.9/10
With short hair (3-4 inches) and short sides (No. 2 clipper guard), I struggle to make it though a work day with this. I doesn't offer long lasting structure so it and so it doesn't really keep my hair in place. So by the time I am starting work I am usually having to settle for a reworked lower volume style. It still looks reasonably ok since it the weight holds the shape in place. 
I think it may be lifeproof for some people who just need a bit of texture and shape, but for my fine hair, it just doesn't really feel lifeproof. It doesn't stand up to wet, warm or active environments very well. A bit of water won't completely wash away presence from the hair. 
INGREDIENTS 6/10
Cera Alba, Bentonite, Ethylhexyl Stearate, Kaolin, Caprylic/Capric Triglygeride, Peg-40 Hydrogenated Castor Oil, Glycerin, Ceteareth-25, Aqua, VP/VA Copolymer, Propanediol, Parfum, PEG-7 Glyceryl Cocoate, PVP, Phenoxyethonal, Simmonosia Chinensis Seed Oil, Ethyhexylglycerin, Tocopheryl Acetate, Tetrasodium Pyrophosphate, Linonene, Linalool, Citral.
I don't like that they don't make their ingredients well known. As though they have something to hide. After a bit of digging, I think I found the ingredients list which doesn't seem too bad really. I think in regular applications it shouldn't really do any harm to your hair, but I don't think it's going to improve your hair's health.
WASHABILITY 9.2/10
It has some resistance to water, so you're hair might be left a bit oily after washing out, unless you use a shampoo. 
FINISHED LOOK 5/10
When applied to dry hair, Black Label's Craft Clay gives a mostly matte finish, but with a bit of a gritty look. It can get a bit greasy quite easily, but this adds to the grittiness, so it might not be bad if that's what you're going for. 
I got the best results when I used a matte pre-styler like Black Label's Black Mist or Label M Thickening Tonic and applied the Craft Clay to completely dry hair. It is a heavier product better suited to shorter, thicker, messy, low volume styles. For everything else it struggles to get through the day without losing all its hold and turning greasy. 
After a day at work: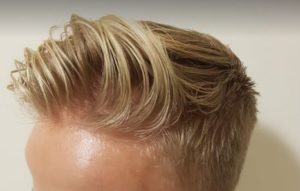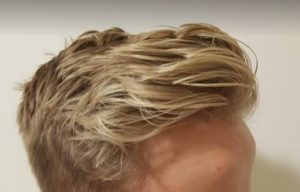 WOULD I BUY IT AGAIN 
No. It uses misleading branding to make you think its a premium product, but there are better products out there for the price.
Is it right for you?
Follow the steps below First, identify whether you have fine, normal, or thick (coarse) hair, and focus on that part of the table. Second, do you have short, medium length, or long hair? Third, consider whether the price matters to you, such as;
If you're on a tight budget, the value to you is in the Budget row
If you're just the regular guy and want to invest in some quality hair products, the value to you is in the Normal Pricing row.
If the price doesn't matter and you just want the best products, the value to you is in the Price isn't an issue.
Match your hair type to your price preference, to see a rating tailored to your requirements of a product. Note: Value Ratings are out of 10

I've analysed the product with considerations that affect people's different hair types, as well as price preference. Every product works differently for different people, so I've added variables into my ratings to offer you a unique rating customised your budgetary needs and hair type, to hopefully give you a better indication of whether it's right for you.
RECOMMENDATIONS
If you are considering Black Label Craft Clay, you might also like these. Check out my reviews to learn why.
Claymation – I feel like Claymation is designed for the same type of users, but a superior product.
Hard Muk Styling Mud – A great budget option to consider for premium performance.
Thickening Tonic – A good pre-styler to boost volume and maintain a long lasting matte finish.
Thanks for reading, please let me know in the comments about how well this review worked out for you. If please let me know if you have any feedback on the criteria for the unique value chart