5 Easy Anti-Aging Lifestyle Tricks
Aging is a process that none of us can escape, but there are things we can all do to ensure that we feel younger, even as we get older. From investing in high-quality personal care products based on Compare Grooming reviews to starting up an exercise routine, practicing certain habits will help you feel much younger than your actual age!
While anti-aging products have their purpose, a lot of products are just a waste of money and just a marketing trap. In reality, simplicity is often better. The most significant thing you can do to slow down signs of aging is to look after your health and manage stress levels. Regular exercise, a well-balanced diet, and sun protection are the best ways to adopt an anti-aging lifestyle. Then there are personal care products which are like a supplement that help to complement these main anti-aging pillars.
Here's how to restructure your life around anti-aging principles.
1. Changing Your Diet
Not only is healthy eating an essential aspect of self-care, but it's also one of the easiest ways to look and feel younger. A nutritious diet is the foundation of a healthy life.
The next time you go grocery shopping, make sure to stock up on foods that are scientifically proven to have anti-aging properties. According to Real Simple, this includes blueberries, walnuts, and pears.
You might also want to poke around your pantry and refrigerator to see which ingredients you can use to whip up tasty, nutritious meals while saving money. You probably already have whole grains, canned or fresh vegetables, rice, herbs, and spices on hand. With ingredients like these, you can make tasty soups and sandwiches, empty-the-pantry stew, and skillet rice.
2. Regular Exercise
Exercise is one of the best ways to reduce the effects of aging. It not only helps to keep our metabolism and muscle mass up, which helps to keep us looking good, but helps us feel happier and reduce stress levels, which also counteracts aging. It's a double whammy really.
It is important to incorporate exercise into your daily routine. Whether it's tracking your steps on your new Fitbit (which also has tonnes of cool ways to help you monitor your exercise and stress, click here to see on Amazon), riding to work, signing up to your favorite fitness class, or just a bit of everything. It's important to set the time aside to help improve your overall physical and mental health, which can help to slow down the aging process by not only helping you look good but feel good too.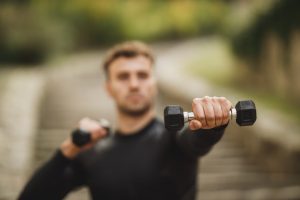 If you want to get more technical, there are many forms of exercising that significantly counteract the aging process. Byrdie states that high-intensity interval training is so beneficial to the body that after regular HIIT sessions, you can feel like you're reversing aging! If you want to specifically focus on building muscle, strength training is another great option.
If you do decide to start strength training, you'll find that there are a variety of supplements on the market intended to help you reach your fitness goals. However, there is a big difference between fast-acting supplements for bulking and gentler, natural supplements that will give you a small performance boost. Before consuming any supplements, check-in with your doctor to make sure it's safe.
3. Reduce Stress Levels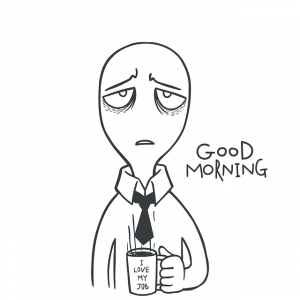 Stress can make you feel run down, exhausted, and unmotivated. We're all familiar with the emotional effects of stress, so it likely won't come as a surprise to hear that stress can make you feel older than you really are. Basically, stress promotes aging on a cellular level because it shortens your telomeres, and longer telomeres are linked to longer life spans.
Luckily, there are plenty of things you can do to reduce your overall stress levels. Like mentioned earlier, a great way to de-stress is to find an activity you enjoy or by exercising (for example, Signing up to your local gym). But if you don't get as much enjoyment out of sports or exercise, perhaps you could meditate in the morning and evening, block off time to do yoga before bed, or create a cozy corner in your home where you can curl up with a good book and cup of tea to wind down.
If stress is something you struggle with, you might also like to check out my other post: "7 Ways to Improve your mindfulness and wellbeing" for some tips on how to beat stress. https://www.comparegrooming.com/7-ways-to-improve-your-mindfulness-and-wellbeing.
4. Managing your time in the sun
Humans have a love-hate relationship with the sun. Sunshine gives us energy, but too much also takes it away. A nice brown tan looks for a time and helps protect your skin from sunburn, but the process of tanning significantly increases the aging process on your skin.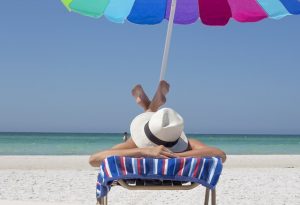 Now, this doesn't mean we need to avoid the sun, because the sun is one of the best sources of vitamin D, which is very important for maintaining energy levels, healing, gut and bone health, and more.
Vitamin D is found in very few food sources naturally but is obtained from sun exposure. Everyone needs some sunshine in their life, but if you live in a warm climate, how you manage your sun exposure is also important. If you're planning to spend a long time out in the hot sun then put on some sunscreen for protection or incorporate day creams into your routine that have SPF protection like the Bulldog Protective Moisturiser. Click here to find on Amazon – https://amzn.to/3oobrkw.
Bulldog is an affordable brand that uses good ingredients to make good products for an affordable price. Expensive isn't always better, and sometimes you just need simplified and straightforward products to get the benefits you need. Bulldog has a great range or products that actually help and aren't just an expensive cover-up that washes off at the end of the day.
But now I'm getting carried away, I could talk all day about cosmetic products, and I'll touch some more on them in my next point so keep reading. But for now, there's more to discuss on sunshine and vitamin D intake.
As I touched on earlier, Vitamin D is a very important vitamin that plays a significant impact on our health and emotional levels. And since most of our Vitamin D intake comes from the sun, if you can't get enough sun or live in a darker/cloudy place, then it's worth considering taking a Vitamin D supplement to help stay healthy, both mentally and physically. Vitamin D supplements are generally quite widely available in both capsules and liquid form, but liquid form is better absorbed into the body. I have a reminder set every day so I don't forget to take mine during winter, so get yours now – Vitamin D3 on Amazon: https://amzn.to/33JIIir
5. Skin and Haircare
Finally, it doesn't hurt to put a little extra effort into your skin and hair care routines. Both men and women can benefit from using personal care products that work for their skin and hair types. For instance, men who are dealing with hair thinning may want to try a thickening tonic and a high-quality thickening shampoo for results like Nioxin System 1 (link to Amazon). And to take it one step further, I've written a whole post about how to manage thinning hair, so check it out here if you want to learn more by clicking here.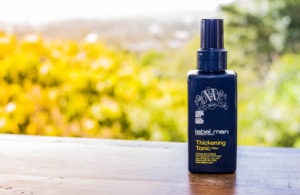 Label M Thickening Tonic
"For a reasonable price, it helps to thicken the appearance of my fine hair while boosting texture."
Review my review | View on Amazon:  https://amzn.to/2X5Tyv1
Both men and women can also build basic skincare routines to help look after your skin and reduce signs of aging. Your routine might include retinol, vitamin C serum, moisturizer, and a good sunscreen for sunny days. But when it comes to skincare, less is more, so don't feel pressured to create a complicated routine. It's important that you do something, so might a routine that works for you.
Here are some tips to help you build your own skincare routine.
Essential Skincare steps:
1. Wash your face twice a day
Washing your face helps to remove the dirt, greasiness, and build-up of product that clogs your pores. So it's good to wash your face at the start of the day and before bed. These times after washing your face are also the best for applying products because you start with a clean canvas. My all-time favorite face wash is Cetaphil Gentle Skin cleanser, it's recommended by actual dermatologists and cleanses your skin leaving it feeling clean and balanced. Find it here – https://amzn.to/3qsByc9
2. Hydrate and Moisturize your skin
As we age our skin tends to dry, and dry skin is more prone to damage and wrinkles. Since you can't really undo the damage caused to your skin, it's always good to apply some moisturizer after washing yourself.
The most visible place people notice aging is in the face, but if you have time, it's also good to keep your hands and neck moisturized too.
It's a common misconception that you need expensive products to have a good skincare routine, but that is false. A lot of those expensive products just mask the problem but don't actually absorb into your skin, so all your money gets washed down the drain at the end of the day. But don't get me wrong this doesn't mean nothing helps. There are lots of oils and ingredients that actually do help improve the help of your skin health, such as:
For the Day time: Bulldog Natural Skincare Age Defense Moisturizer – https://amzn.to/2VQNeXP
For the Night-time: Kiehl's Midnight Recovery Concentrate – https://amzn.to/33Oy7D0
3. Start today not tomorrow
The best and most cost-effective skin care measures are preventative. Starting now can help to protect your skin and reduce signs of aging.
Aging is a privilege, but most of us would love to feel younger, even as we get older. Thankfully, with the appropriate lifestyle changes, it's possible to age gracefully and feel fantastic as the years go by. If you implement these habits, you'll find yourself embracing each future birthday.
I first created CompareGrooming.com to create detailed reviews to provide you with the knowledge you need to find the best hair products for you. You can check out our reviews here on hair products on Compare Grooming. Browse the reviews to determine which products are best for you.
Thanks for reading! This post was written with the help of Dana Brown.
Dana Brown is the creator of Health Conditions, which aims to provide Internet users with helpful content and resources that will lead them to making healthier decisions. She has 15 years of caregiving experience, and after seeing some patterns of poor health she became determined to help inform people about healthy living.