Value Ratings
For the average guy

(rating 7.2/10), this product is reasonably priced and delivers great performance and value for the price. 

If you're on a budget

(good value rating 6.1/10) this may not be ideal for you, because, it is primarily just a pre-styler, so most users will still need to purchase another product to achieve the desired style. 

If price isn't an obstacle

and your opinion of value is just the product's quality (your expected value is 6.8/10), this is a nice product, it has ok ingredients and might be nice to have on the shelf, but if you're willing to pay more, you could probably get an alternative product that is better for your hair.
OVERVIEW 
Suited for:

All hair lengths

Finish:

Natural Finish

Hold:

Light hold

Ingredients:

Neutral

Best suited for:

Thin or Limp hair

Blow dryer required:

No, but recommended

Works best:

With other products
The label.m thickening cream is a lightweight pre-styler, which works almost exactly as you would expect. As a thickener, it helps to coat the hair giving it more structure and thickness for a fuller more voluminous look. As a cream, it helps to tame frizz, moisturize the hair and give a very natural finish and feel. As a pre-styler, it helps to protect the hair from heat and adds environmental projection, such as UV and humidity resistance.  
When I use this cream it almost feels and looks like I have no product in my hair, but it gives a thicker look and adds control and a light hold. On casual days for a relaxed style, I can simply apply a single pump, slick my hair back and let it naturally dry. Ongoing out occasions, since it is a very low hold product, I do need to use a blow-dry and a finishing product to achieve a locked style… I find it cocktails well with and enhances the performance of the finishing product. 
I do love this label.m Thickening Cream, however, if you're comparing it with the Label.men Thickening Tonic, the Tonic has a greater thickening effect and gives more hold and texture. My assessment would be that the cream is better for thicker/coarser or longer hair, and the tonic is better for finer and more limp hair. However, both work very similarly, so you probably only need one. 
If you want to check out and compare my review of the Label.men Thickening Tonic, you can read it here: https://www.comparegrooming.com/label-m-thickening-tonic-review/
WHAT IS IT
label.m Thickening Cream is as it sounds a cream that coats and swells hair to give a thicker and fuller appearance. It helps to add a healthy boost to your hair without weighing it down. 
WHO IS IT FOR 
This product could be beneficial for a wide range of uses. It gives a very natural appearing finish, and the effects a relatively gentle, making it suitable for thick or thin, long or short hair. 
However, primarily it is targeted at people with finer or limp hair. Product in particular I think is great for adding a natural-looking boost to longer hairstyles too. It is still great for shorter men's styles, just pointing out the long hair thing because it's probably not expected. 
PRICE AND AFFORDABILITY 7.5/10
$$$ Mid-Premium Price Range
Label.m is a premium salon brand using quality ingredients, however, their prices often are pretty reasonable. At around £14-£18 for 100ml, it is comparatively quite good value. 
However, it does usually cost a bit more than its sibling product, the Label.m Thickening tonic, which comes in a 150ml bottle and can often be found for a few pounds less. 
WHERE TO BUY IT
It is available internationally from lots of retailers. You can find it on Amazon by clicking here – https://amzn.to/3ENVL3M
HOW AND WHEN TO USE IT
I found that for my short/medium length hair, 1-1.5 pumps is sufficient to get good results.  
Apply to damp hair and comb through. For best results, blow-dry hair one section at a time. For volumising fine hair, label.m Volume Cream is great to help boost hair without weighing it down.
HOLD 5.1/10
Low Strength Hold
From my experience with this product, it is very lightweight, however, the structure and light texture it adds, does maintain shape and volume for casual styles. 
Since the hold is so light, as a solo product, I would say it is better suited to low volume flowy or messy styles.
However, this is designed to be a pre styler and for better results, I'd recommend using a finishing product. 
APPLICATION 10/10
The application is of the Label.m Thickening Cream very smooth. For best results and a more even spread, apply in damp hair. 
The packaging is also really convenient to use, with a good working pump, that delivers a consistent amount. 
SCENT 8/10
It smells a bit like a moisturizer. However it's pretty light and non-offensive to the senses, and once it's in the hair, I didn't find it noticeable at all.
DURABILITY 6.1/10
As a pre-styler, the product isn't really designed to help your hairstyle withstand all conditions. However, the effects are quite long-lasting, and it does help to improve the durability of hairstyles which also use a decent finishing product. 
INGREDIENTS 8.0/10
Label.m is a really reputable company, so I'm not really worried about putting this product in my hair. Checking the ingredients list, it does have some beneficial ingredients that do help to prevent your hair from drying out. It's not a completely natural product, as it uses some polymers and other thickening ingredients, however, it uses commonly known ones, which are a lot of other products too because they aren't considered to be damaging. 
Ingredients of the Label.m Thickening Cream: Aqua (Water/Eau), PVP, Carbomer, Phenoxyethanol, Propylene Glycol, Panthenol, Malpighia Glabra (Acerola) Fruit Extract, Olea Europaea (Olive) Fruit Extract, Persea Gratissima (Avocado) Oil, Theobroma Grandiflorum Seed Butter, Avena Sativa (Oat) Bran, Polysorbate 20, Styrene/Acrylamide Copolymer, Fragrance/Parfum, Polysilicone-15, Tetrasodium EDTA, Methylparaben, Propylparaben, Sodium Hydroxide, Geraniol, Benzyl Benzoate, Citronellol.
Please be aware that ingredient lists may change or vary from time to time. Please refer to the ingredient list on the product package you receive for the most up-to-date list of ingredients.
WASHABILITY 8.4/10
From my experience, this product does have some humidity and water resistance. So it does take shampoo to wash it out completely. 
FINISHED LOOK 10/10
This is one of the most natural finishing products I've ever used. It boosts styles and doesn't make the hair greasy. 
WOULD I BUY IT AGAIN 
Probably. As I have very fine hair, my preference would be the Label.m Thickening Tonic, as it's a bit cheaper and makes my hair a bit thicker, however, I would happily buy this again if the Tonic wasn't available. 
IS IT RIGHT FOR YOU?
Follow the steps below First, identify whether you have fine, normal, or thick (coarse) hair, and focus on that part of the table. Second, do you have short, medium length, or long hair? Third, consider whether the price matters to you, such as;
If you're on a tight budget, the value to you is in the Budget row
If you're just the regular guy and want to invest in some quality hair products, the value to you is in the Normal Pricing row.
If the price doesn't matter and you just want the best products, the value to you is in the Price isn't an issue.
Match your hair type to your price preference, to see a rating tailored to your requirements of a product. Note: Value Ratings are out of 10
I've analyzed the product with considerations that affect people's different hair types, as well as price preferences. Every product works differently for different people, so I've added variables into my ratings to offer you a unique rating customized to your budgetary needs and hair type, to hopefully give you a better indication of whether it's right for you.
RECOMMENDATIONS
Depending on your budget, I would consider the following products to be better alternatives to the label.m Thickening Cream: 
Budget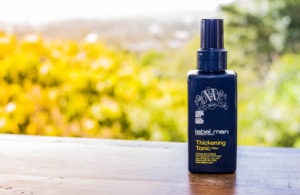 Label M Thickening Tonic
Review my review | View on Amazon:  https://amzn.to/2X5Tyv1
Premium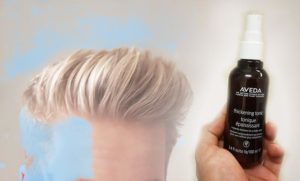 Aveda Thickening Tonic
Read my review | View on Amazon: https://amzn.to/37cn71V
The end result of the thickening cream for me was very similar to that of the Aveda Thickening Tonic. The benefit of Aveda over Label.m is that it's ingredients are more natural and better for your hair.