For the average hair type (rating 7.6/10), it's a pretty good value clay to at to your collection.
If you're on a budget (good value rating 8/10) and then this clay could be for you, delivering good results for a lower price range.
If price isn't an obstacle and you're opinion of value is just the products quality (you're expected value 6.2/10), this probably doesn't have the quality you're looking for.
Overview
Overall the Matrix Biolage Matte Definer delivers good results for a decent price. It offers loads of texture with a strong reworkable hold that should hold up throughout the day. I got to commend them, I'de tried lots of products to get a beach texture and finish to no avail until I found this. As a post-styler, it's dry matte finish is a lot like that great beach hair which is hard to replicate, but only with a lot more hold.
Affordability 9/10
It comes in a 3.4OZ (100ml) container and you can usually find it online from third-party sellers like Mankind for between $12-14 USD (~$16 AUD, ~£10 GBP) with free shipping. The definitely makes it pretty affordable to most people on a tight budget, especially since it will probably take you a while to get through an entire container.
Hold 8.1/10
The product delivers a strong textured hold which is good for clean-cut styles and especially casual messy styles, but if you're after a perfectly tamed hairstyle, you'll from want a bit of hairspray to lock it in. Its reworkable matte finish makes it ideal for most hair types, though hold might be a little too lightweight for those with thick coarse hair. Overall, the hold is great, but it does tend to make my hair feel a bit too dry at times. 
When just used as a pre-styler it has a nice natural feel to it, however, as a post-styler, it can be a bit sticky.
Application 8/10
 The application is a breeze since the clay has a nice creamy consistency make it easy to scoop out and apply. It goes straight into dry hair, but it your hairs a moist, it can feel a bit sticky.
Scent 8.4/10
The scent isn't too offensive because it's not overly powerful, but it smells like chemicals, so it isn't to nicest aroma. 
Durability 5.7/10
It holds up pretty well throughout the day, but it does lose hold and texture the more you touch and rework it, so unless you lock it in with some hairspray, you'll probably lose a bit of volume. 
Is it lifeproof? It certainly managed to get me through the day, and its dry finish can help resist warmer/humid climates a bit better. It can easily be reworked, but I think it holds up a bit better if you use some sort of volumizing pre-styler before applying the beach clay in post. It starts to look a bit greasy if you start to sweat, but what product doesn't. 
Ingredients 3/10
From reading the ingredients, there doesn't seem to be many natural ingredients used, consisting of lot's different chemicals which could be the reason it makes my hair feel a bit after using it. It doesn't seem like the best product for maintaining healthy luscious hair, so if you're willing to spend significantly more, there might be better quality products out there, but if you just want something that's well priced and works, then this section probably isn't as important to you.
Washability 8.4/10
The product is easy to work with between and during washes. Most of the product washes out with just water, and all of the product washes out easily after using shampoo.
Finish/Look 9/10
The finished look is great and for once, the packaging is actually a good indication of the products finishing style. I found the dry matte finished gave my fine hair a fuller/thicker look, without making it greasy.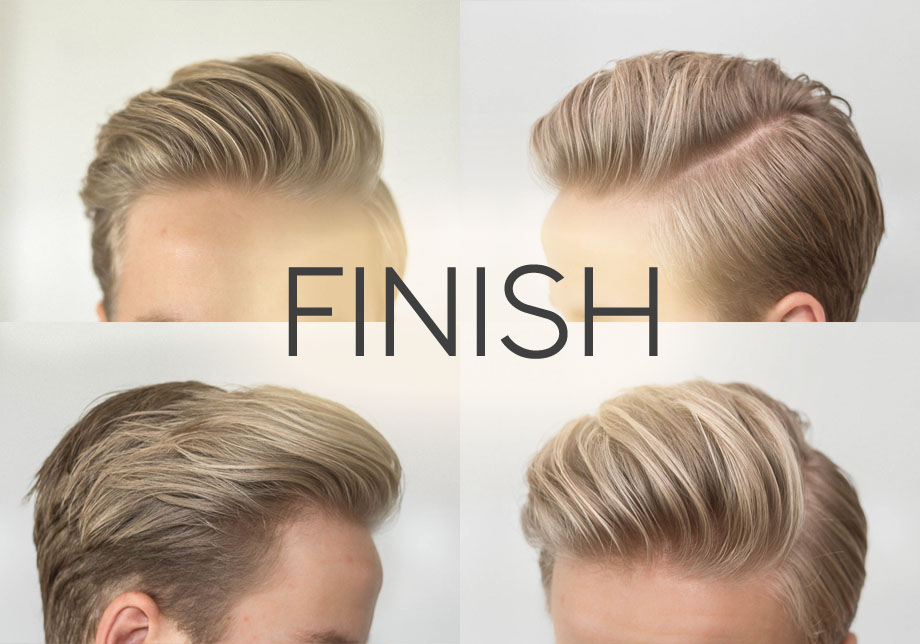 Is it right for you?
Follow the steps below
First, identify whether you have fine, normal, or thick (coarse) hair, and focus on that part of the table.
Second, do you have short, medium length, or long hair?
Third, consider whether the price matters to you, such as;
If you're on a tight budget, the value to you is in the Budget row
If you're just the regular guy and want to invest in some quality hair products, the value to you is in the Normal Pricing row.
If the price doesn't matter and you just want the best products, the value to you is in the Price isn't an issue.
Match your hair type to your price preference, to see a rating tailored to your requirements of a product.
Note: Value Ratings are out of 10

I've analysed the product with considerations that affect people's different hair types, as well as price preference. Every product works differently for different people, so I've added variables into my ratings to offer you a unique rating customised your budgetary needs and hair type, to hopefully give you a better indication of whether it's right for you.
Thanks for reading, please let me know in the comments about how well this review worked out for you. If please let me know if you have any feedback on the criteria for the unique value chart