For the average hair type (rating 7.6/10), Original by Blumaan is reasonably good value for the versatility it delivers.
If you're on a budget (good value rating 6.8/10) and just need a product to cover the essentials then it might be a bit pricey (especially once you factor in shipping).
If price isn't an obstacle and you're opinion of value is just the products quality (you're expected value 8/10), then this is definitely something worth trying.
Overview
Overall Blumaan have done a really good of making their Original Styling Meraki a valuable addition to any man's product collection. It's ability to double as a pre-styler and heat-protectant makes achieving the desired style much easier. It's natural finished makes it a great pre-styler for just about any hair type. Coming to the post styling, while it makes for a versatile medium hold hairstyle, the application can still be a bit rough and sticky (which is something people with thicker hair probably wont notice), which makes it a bit less effective as a post styler, but it cocktails really well with other products, so its good it's still a good pre-styler if you prefer a different post-styler. However, I found if you use enough product in the pre-styling stage, it gives pretty good hold and natural feeling if you just want to rock a casual hairstyle.
Affordability 5.8/10
With 2.5OZ (74ml) for a price of 19.50 USD (~$25 AUD, ~£15 GBP) plus shipping its not the most affordable product unless you live in the U.S. But it comes in a decent sized container and doesn't require too much product per use, so you can go for a decent amount of time between purchases.
Hold 7.5/10
I'd say the styling meraki has a medium strength hold with light texture. Whether it's used as a pre or post styler the product is quite versatile, suitable for lots of different hairstyles, and is easily reworkable, but like most products, it gradually loses more and more hold and volume the more you run hands through your hair.
When just used as a pre-styler it has a nice natural feel to it, however, as a post-styler, it can be a bit sticky.
Application 6/10
Pre-styling application is easy in wet hair, and when styled with a blow dry comes out great with good shape and volume.
Post-styling application and styling are a bit more difficult. It needs to be emulsified well because the product can get sticky which makes it harder to apply to and style finer and longer hair types.
Scent 8.4/10
It has a nice refreshing peppermint scent which isn't too overpowering.
Durability 6.2/10
Original holds up pretty well throughout the day, it does lose volume over time, but it's reworkability easily allows you to restyle throughout the day.
Is it lifeproof? It can certainly get you through the day, though the volume doesn't hold up to well in warmer/humid climates. It can easily be reworked, but I find it maintains more volume if you use a different product as a post-styler or use a bit of texturizing powder. It can hold up to a bit of sweat, however, the products isn't overly resistant to water, so the damper your hair gets the more hold it will lose.
Ingredients 8.8/10
The Meraki has pretty good ingredients providing healthy nutrients and hair benefits that overall make the product safe to use. The ingredients also have the added advantage of heat protection, which makes it a really convenient pre-styler, allowing you to use a blow drier without frying your hair. It's not the most effective heat-protectant, so I wouldn't go hotter than the medium setting unless you also use another product with more protection.
Washability 8.4/10
The product is easy to work with between and during washes. Most of the product washes out with just water, but the leftover residue makes it easier to style second-day hair. And all of the product washes out easily after using shampoo.
Finish/Look 9/10
Like it says on the packaging, Original by Blumaan has a natural-looking finish. It looks good in finer hair because it doesn't have a greasy look to it, which is kind of like having a matte finish.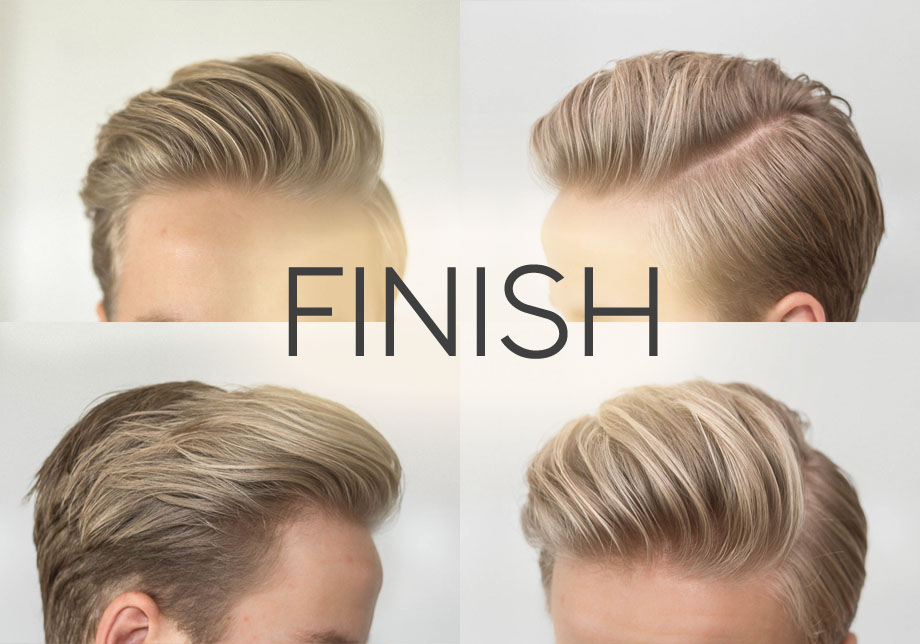 Where to buy
Original by Blumaan is widely available in the US from:
Original by Blumaan is widely available in Europe from:
Is it right for you?
Follow the steps below
First, identify whether you have fine, normal, or thick (coarse) hair, and focus on that part of the table.
Second, do you have short, medium length, or long hair?
Third, consider whether the price matters to you, such as;
If you're on a tight budget, the value to you is in the Budget row
If you're just the regular guy and want to invest in some quality hair products, the value to you is in the Normal Pricing row.
If the price doesn't matter and you just want the best products, the value to you is in the Price isn't an issue.
Match your hair type to your price preference, to see a rating tailored to your requirements of a product.
Note: Value Ratings are out of 10

I've analysed the product with considerations that affect people's different hair types, as well as price preference. Every product works differently for different people, so I've added variables into my ratings to offer you a unique rating customised your budgetary needs and hair type, to hopefully give you a better indication of whether it's right for you.
Thanks for reading, please let me know in the comments about how well this review worked out for you. If please let me know if you have any feedback on the criteria for the unique value chart