Value Rating: 7/10
Overview
The Sukin Volumising Shampoo is lightweight and non-greasy with a gentle cleansing action. It requires quite a lot of the product to thoroughly cleanse the hair, but leaves it feeling clean and oil free for the day. Like most shampoos though, without a conditioner, it can leave your hair feeling a little dry. The lightweight weight formula can help you to build and maintain volume when styling after washing. It also makes your hair a good canvas for styling and using other styling products. 
I quite liked using this shampoo, because it was gentle and didn't feel like it was over washing my hair. Despite it being a 500ml bottle though, it did run out faster than usual, because you need to use more per use, since the product felt quite thin and not very concentrated. It was fine for me with shorter hair, however, my girlfriend had to use quite a lot to get good coverage and lather. The application is quite pleasant, however, it can take some time to get used to because unlike many other products, it doesn't foam and lather very much so it doesn't always feel like it's working until you wash it out. 
Summary of Performance
Price Range
Mid Range $$
Suited for
Fine and Limp hair
Ease of Use
The shampoo applies easily and washes out quickly
Amount of product used per application
Quite a lot of the shampoo is required to get a good lather and thoroughly cleanse the hair.
Product Consistency
Fairly thin and runny.
Scent
A nice subtle tropical scent that comes from the Pineapple, Mango & Papaya extract. It smells quite natural compared to many other hair products, but doesn't have a strong scent.
Product strength
Low-Medium – It doesn't have a harsh cleansing strength, so it might take multiple washes to wash out strong styling products or oils.
Product performance
When used daily the shampoo leaves the hair feeling clean and soft for the day. Second day hair (or longer) can still be prone to greasiness and requires more shampoo to clean. It's lightweight formula leaves the hair feeling quite full and lightweight. Despite the packaging it doesn't have much of a volumising boosting or thickening effect, other than it doesn't weigh down the hair.
Health benefits
The shampoo is naturally derived from natural ingredients which keep the hair and scalp feeling healthy. It maintains hair health reasonably well, but I didn't feel any improvements in hair health.
Ingredients
Vegan. Cruelty free. Naturally created with:
No Petrolatum/Mineral Oils
No Synthetic Fragrances
No Animal Derivatives
No Artificial Colours
No Harsh Detergents
No Propylene Glycol
No MEA / DEA / TEA
No Triclosan
No Sulphates
No Parabens
No Silicons
No EDTA
Water (Aqua), Aloe Barbadensis Leaf Juice, Cocamidopropyl Betaine, Sodium Lauroyl Methyl Isethionate, Hydrolyzed Rice Protein, Mangifera Indica (Mango) Fruit Extract, Carica Papaya (Papaya) Fruit Extract, Ananas Sativus (Pineapple) Fruit Extract, Tocopherol (Vitamin E), Glycerin, Polyquaternium-10, Sodium Chloride, Fragrance (Parfum)*, Tetrasodium Glutamate Diacetate, Citric Acid, Phenoxyethanol, Benzyl Alcohol. *Natural Fragrance.
Where to buy
Available on Amazon: https://amzn.to/2TcZ51z
Would I buy again?
Probably Not. It is a nice smelling shampoo that can leave the hair feeling nice, but, so are many others. I think for the size, price, and amount of product required to clean your hair, it does feel quite expensive for gentle and subtle results. If I saw it on a good sale I might be tempted, but for full price I think there are other products that offer better value. 
Recommendations
Shampoo
If you're on the hunt for a good quality shampoo and conditioner, at the moment my standing favourite is Nioxin System 1. Despite all the other products I try, I keep finding myself comparing and coming back to Nioxin. 
Nioxin System 1: for natural hair with light thinning – https://amzn.to/2QmjYGA
Styling Products
If you're trying to find products to help you manage and style your fine or limp hair, then you might want to check out a thickening tonic. They are great for plumping, mattifying, and boosting structure and volume in fine and limp hair, I use it almost every time I style my hair. Here are two of my favourites: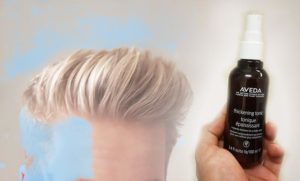 Aveda Thickening Tonic
Read my review | View on Amazon: https://amzn.to/37cn71V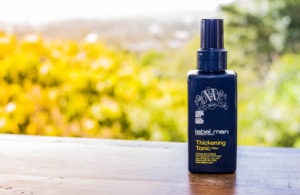 Label M Thickening Tonic
Review my review | View on Amazon:  https://amzn.to/2X5Tyv1
Advice
If you want to find out more on how to deal with fine and limp hair, check out my post:
How to make thin or fine men's hair look thicker and fuller